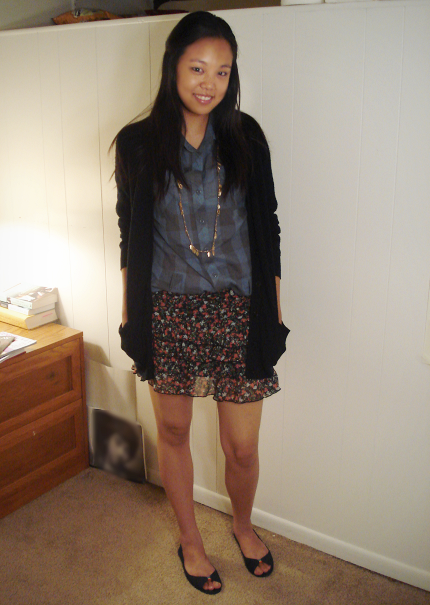 Forever 21 shirt, skirt and jewelry, Urban Outfitters flats, and Vintage cardigan.

(I don't know why I'm making a weird face here, lol).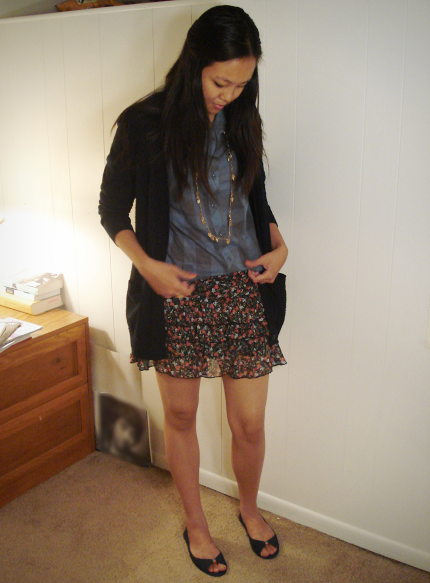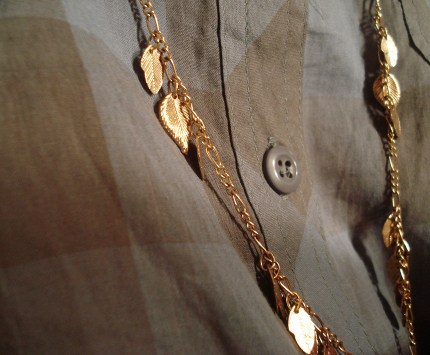 I sorta threw this outfit on without thinking, and surprisingly it worked. I usually don't mix patterns at all, but this is one of those exceptions I guess. And I know I said I would try to incorporate more silver jewelry into my outfits but I can't help reaching for the first gold thing I see.